Artwork
Old Flatts Farm are proud to be working alongside artist Steven Mott.
Steven is an exceptional artist who specialises in pet/ animal portraits with a hypo-realistic feel.
Living in Dinnington, Stephen works from home using photographs of your cherished pet to produce these stunning bespoke portraits. For a truly unique lasting memory.
You can choose between colour or black-and-white.
Each portrait comes mounted and framed and are produced in two different sizes, 10 x 8 or A4.
Each piece takes around 5 to 6 weeks to complete, so please be patient but everyone is totally unique and individual.
Please see some examples belowFor more information or to place an order, please contact us via the contact page or by phone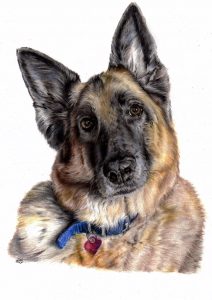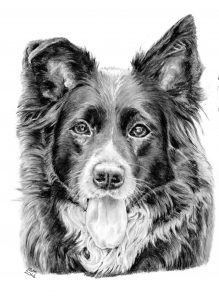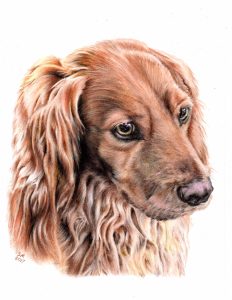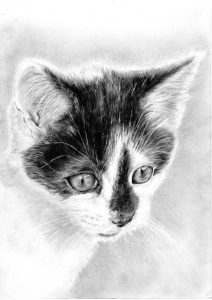 One of the most common keepsakes I'm asked for by pet owners are paw prints – We've teamed up with local art and craft genius Claire Hale to produce these bespoke paw related keepsakes.
Choose from a "Paw relief " "Paw cast" or "Paw cast with hearts"
All pieces are individually produced and are the actual print/cast of your cherished pet, so are totally unique.
Choose between a black or white box frame and all include a 3D hand made name plaque.